With over 27 years of logistics experience, Steve Vondra joins the team as Senior Director of Transportation Strategy to drive high-level conversations around transportation optimization, capacity management and profitability.
Question: How does your new role add value to the transportation industry?
Answer: The new role of Senior Director of Transportation Strategy is one that gives me the flexibility and opportunity across the board to support commercial shippers, 3PL's, and carriers - LTL or Truckload. With Banyan's powerful connections I will have the ability to introduce to all levels including C-Suite how we can provide visibility throughout their supply chain. Banyan has the ability to bring profitability, reduce operating ratios, and enhance cost savings by routing freight into the carrier's network where best suited.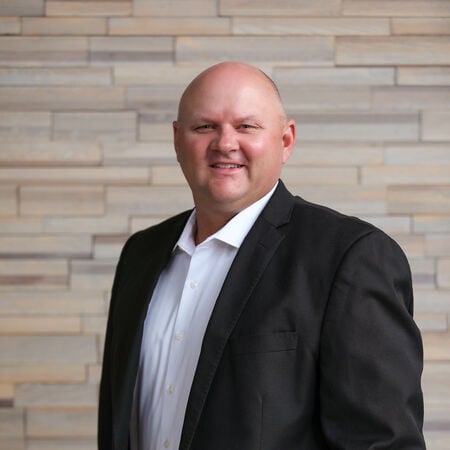 Question: What makes you qualified for this job?
Answer: Having over 27 years in the transportation industry and a small portion within the military (Army) I feel my extensive experience helps me understand the complexity our customers have. Fresh out of the Army I was fortunate to begin my career with Roadway Express. It was purchased by Yellow [Yellow Transit Company], who is now known as YRC. This is really where I learned the supply chain and logistics basically from the ground up. Starting on the dock I was able to expand my career growth being quickly promoted from operations to sales, customer experience and finally landing at the executive-level - Vice President of Operations with a $275 million company across 15 different states. This experience qualifies me to understand the needs through the supply chain, logistics, and transportation industry.
Question: Did you say within the army, you did get to work in Supply Chain and Logistics?
Answer: Yes, I was a Field Artillery Officer. I ran a platoon of 56 soldiers and strategically moved over $15-$20 million of equipment, high explosives, ammunition, and personnel regularly. It was then I started realizing the importance of our supply chain and how important it is to understand and value logistics.
Question: What challenges are you seeing in the industry currently?
Answer: Currently I see our #1 challenge is COVID-19 Pandemic. The supply chain industry has been challenged by furloughs, closing companies, along with driver and equipment shortages followed quickly with capacity crunches. This presents a major complication for the trucking industry, both LTL and TL from a planning perspective. As the country has begun to gain knowledge and understand COVID they also began to adapt to the needed changes in the supply chain to understand best practices and where to adapt.
Question: How can companies address these issues?
Answer: Actually, there is no better time for technology and automation. Visibility in supply chain logistics will enable companies to move forward and support their needs along with making the right decisions when awarding their freight to carriers. Automation and visibility will always equate to cost savings for shippers and network optimization for the carriers A true win-win.
Question: What do you see being the biggest industry challenges in the next 1-3 years?
Answer: There will always be challenges in the supply chain industry, no matter what. Being able to stay ahead of the curve is the key to managing successfully. Planning today for tomorrow is critical for execution. Understanding where your constraints are today, be it cost, visibility, automation etc. taking charge and implementing now will put you in a position to keep cost down during those times.
Question: Do you see any segment-specific challenges that will be coming up soon?
Answer: Our big one is going to be the healthcare industry. It's remained very heavy for probably the last six or seven years that I have seen it. It is forever changing, it seems in their supply chain becomes important in particular products that they are utilizing and not utilizing. Those are always major issues that come up in the supply chain for healthcare.
Another one that has made a huge difference in a very short amount of time has been the online, e-commerce retail. The changes that you have seen with Amazon, the changes you have seen within Walmart and Target, a lot of them have been using e-commerce more and more. There's opportunities out there in the supply chain for smaller carriers and larger carriers to take a piece of that if you are willing to move forward in that type of business. And that's a new type of business to truckload carriers and LTL carriers who are normally pretty slow to move forward on that type of stuff. But that will play a major part moving forward. The other part that you see off of that is Amazon. There is always somebody that is behind that is going to sneak up and become the next Amazon or the next Walmart. So, who will be that player in the next few years? I sure wish I knew that so I could put my money on the stock market for them.
Question: Do you see any challenges specific to 3PLs?
Answer: Absolutely, 3PLs have become a valuable source in the industry. 3PLs really saw an opportunity to be the customer service that would take care of their customers by giving them visibility and cost savings. The biggest challenge I see is 3pls and carriers truly working together to support their mutual customer! I do feel that this relationship is growing but still has challenges.
Question: What can companies do to face these challenges?
Answer: That is a great question. There is no better time for shippers to look at their current practice on how they manage their freight spend and shipping habits. Research your options and understand how the company your interviewing is keeping up with the industry needs. Ask lots of questions.
Question: What advice do you have to help companies position themselves to maximize their productivity, efficiencies, and revenue?
Answer: Through the Banyan Data Connectivity Platform, we connect shippers to their carriers' negotiated rates. This powerful connection delivers their negotiated rates, and the ability to tender, track and retrieve documents and invoices. This empowers shippers by gaining cost savings, operational control and detailed shipment visibility and reporting.
Question: As an individual in the transportation industry, what can people do to position themselves to do the best they possibly can in their jobs and within the industry?
Answer: It really is a great industry that has so much opportunity for all levels of entry. While you may not be the next Bill Gates or Jeff Besos, find your space in the industry, love what you do and you will never work another day in your life. The transportation industry, carrier (LTL or TL) rail, ocean moves everything consumers use. This industry has always been resilient and will always be. The career opportunities are there, you just need to be agile and commit to the journey.